Environment´s information
The Natural Park Hoces del río Duratón is located on the Northeast of Segovia, downstream of the villa of Sepúlveda. In this area, the river has been introduced into a deep canyon that, in some place, it reaches more than 100 meters of slope. It is necessary to include to the interest and beauty of the landscape the great archaeological and historic wealth that is inside of the gorge. There are almost 500 couples of vultures, accompanied by a big amount of Egyptian vulture, golden Eagle and pilgrim falcons.

Touristic resources: rocky picture of the Bronze Ages; Romanesque bridges and roads; small rocky sanctuaries of Visigoth origin or Romanesque hermitages, such as San Frutos and remains of the convent of Nuestra Señora de la Hoz. There is an Interpretation Centre in the church of Santiago, in Sepúlveda, villa of a great historic-artistic heritage and where it is very recommendable to try its delicious roast meats.
 
 
Sepúlveda
In its municipality term is the Natural Park of the "Hoces del Río Duratón" ("Estuary of the River Duratón", besides in the church of Santiago is the Interpretation Centre of the "Hoces del Río Duratón" where likewise is informed about the villa of Sepúlveda which is declared Historic Complex by its valuable and wide heritage where its Romanesque and the Arcade Main Square. As soon as the festivals is notable the Party of the Regional Laws with medieval market on the third Sunday of July and the Carnival night of the "Small Devil" on the 23rd of August, as well as the run of bulls on the last weekend of August. In addition Sepúlveda is considered the "worldwide capital of the roast lamb"
Tours
Visigothic necropolis and sities "Los Mercados" (BIC) in Duratón as well as its Romanesque church of Our Lady of the Assumption- Archeological Area: Cave "Seven Altars" (BIC) in Villaseca- Hermitage of San Frutos – Natural Park Hoces del Río Duratón.
Activities
Hiking, biking, horseback riding, climbing, caving, canyoning, Paintball, Wildlife watching, etc ...
WHERE TO GO
Hoces del Río Duratón
Un paseo por las Hoces del Duratón invita al visitante a sumergirse en un lugar mágico en el que se mezclan distintos ambientes que la diversidad geográfica ha ido creando y dejando para todos en el q...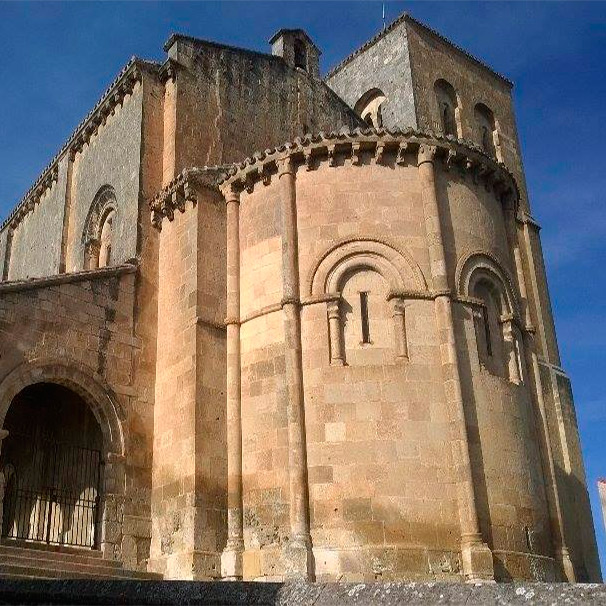 Sepúlveda, Conjunto Histórico-Artístico
Desde 1951 Sepúlveda está declarada Conjunto Histórico-Artístico. Punto de arranque importante es para recorrer el Parque Natural de las Hoces del Duratón y para deleitarse gastronómicamente con el le...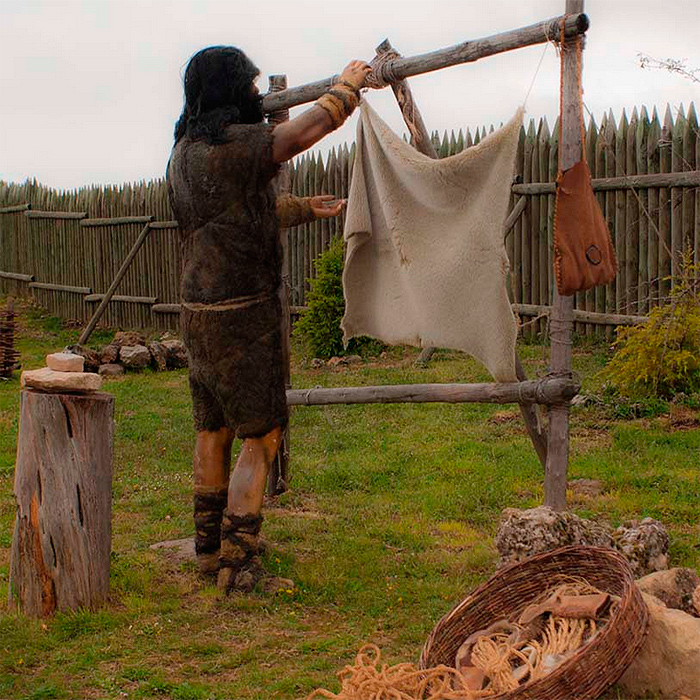 Cueva de los Enebralejos
Bajo la tierra del acebal de Prádena hay todo un mundo de belleza de la Edad de los Metales, uno de las mayores formaciones de estalactitas y estalagmitas de la mitad Norte. Más de tres kilómetros de ...
UPCOMING EVENTS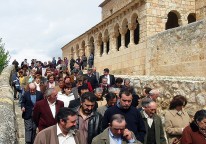 Concordia Virgen del Rivero
En San Esteban de Gormaz, 1 de mayo
Día de la Concordia de la Virgen del Rivero es lo que queda de las antiguas romerías multitudinarias de los 32 pueblos que la conforman. Cada 1 de mayo son invitados cinco pueblos de forma especial, y...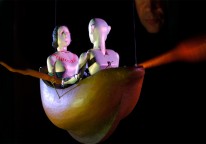 Titirimundi
En Segovia, del 14 al 19 de mayo
Titirimundi es un proyecto teatral destinado a la difusión, el fomento y el desarrollo de las artes de la marioneta. El festival promueve el teatro de títeres como una forma artística de raíz tradi...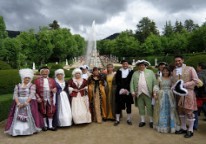 Mercado Barroco
En La Granja de San Ildefonso, del 31 de mayo al 2 de junio
En el año 2001 el Real Sitio de San Ildefonso celebró por primera vez su Mercado Barroco con la pretensión de evocar el ambiente, el devenir, de es espacio singular tan unido a la vida, a la ciudad. ...